Ibram Kendi in Conversation
Item details
Date
October 11, 2020 3:00PM
Name
Ibram Kendi in Conversation
Description
Ibram X. Kendi is one of America's foremost historians and leading antiracist voices. He is a National Book Award-winning and #1 New York Times bestselling author. Kendi is the Andrew W. Mellon Professor in the Humanities and the Founding Director of the Boston University Center for Antiracist Research. Kendi is a contributor writer at The Atlantic and a CBS News correspondent. He will become the 2020-2021 Frances B. Cashin Fellow at the Radcliffe Institute for Advanced Study at Harvard University.

Kendi is the author of THE BLACK CAMPUS MOVEMENT, which won the W.E.B. Du Bois Book Prize, and STAMPED FROM THE BEGINNING: THE DEFINITIVE HISTORY OF RACIST IDEAS IN AMERICA, which won the National Book Award for Nonfiction in 2016. At 34 years old, Kendi was the youngest ever winner of the NBA for Nonfiction. He grew up dreaming about playing in the NBA (National Basketball Association), and ironically he ended up joining the other NBA.

His third book, HOW TO BE AN ANTIRACIST, was a #1 New York Times Bestseller List and made several Best Books of 2019 lists. His much anticipated fourth book with Jason Reynolds, STAMPED: RACISM, ANTIRACISM, AND YOU, was also a # 1 on the New York Times Bestseller. His first board book, ANTIRACIST BABY, was recently published and was a #1 Indie Bestseller.

Live Stream Event - October 11, 2020 / 3 PM - $15 per household (plus processing fees)  - OR -
Purchase our Virtual Pass for $9.99 per month!  Learn more here.
 

These highlighted events are specifically designed to offer you unique perspectives around the current conversations of diversity, equity and inclusion in our community, focusing primarily on race. Some events include the opportunity for further discussion moderated by experts in the field. These "Deep Dive" discussions are similar to book club conversations, and can be purchase separately.
Sales for this event will close at 2:30 pm on October 11 to allow time to send access links to Ticket Holders.  If you need assistance with the link or to purchase late, please contact our Ticket Office at 989.631.8250


SPONSORED BY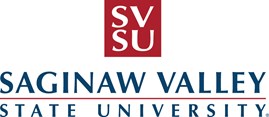 ,
for