Item details
Date
September 30, 2020 7:30PM
Name
Ibram Kendi ADULT Deep Dive Discussion
Description
Discusion group will meet SEP 30, OCT 7, OCT 14 / 7:30 - 8:30 PM  EST

This Adult Deep Dive discussion group will meet virtually three times to discuss How to Be an Antiracist by Dr. Ibram X. Kendi. The discussion will be moderated by award-winning journalist Bryce Huffman and will break down How to Be an Antiracist into sections while giving participants an opportunity to actively engage with the content and discuss in a group setting. Virtual Pass holders will need to purchase this a la carte ticket for the group discussion. Purchase of the book is separate and required for participation.
Live Stream Event  -  $15 per person (plus processing fees)
  Cost for both Virtual Pass Holders and Single Event Purchasers

Ibram X. Kendi is one of America's foremost historians and leading antiracist voices. He is a National Book Award-winning and #1 New York Times bestselling author. Kendi is the Andrew W. Mellon Professor in the Humanities and the Founding Director of the Boston University Center for Antiracist Research. Kendi is a contributor writer at The Atlantic and a CBS News correspondent. He will become the 2020-2021 Frances B. Cashin Fellow at the Radcliffe Institute for Advanced Study at Harvard University.

His book, HOW TO BE AN ANTIRACIST, was a #1 New York Times Bestseller List and made several Best Books of 2019 lists.  Consider signing up for the conversation with Ibram Kendi here (separate ticketed event.)


These events offer in-depth discussions, similar to a book club, led by experts. We encourage you to deepen your experience and understanding by purchasing and participating in the "Deep Dive" series, or simply attend the discussion with Mr. Kendi alone.


SPONSORED BY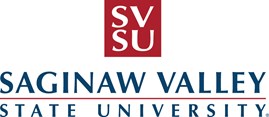 Sales for this discussion group will close at 10 AM on Monday, September 28 to allow time to send access links and reading assignments to enrolles.  If you need assistance with the link or to purchase late, please contact our Ticket Office at 989.631.8250 to see if we are able to assist you.